Product Description
XBU55 is stand up to the rigors of everyday exercise, while also providing a smooth ride and extensive data feedback. The ratcheting seat post allows for quick and convenient adjustments.
Efficient Kinetic Energy
It all starts with giving you the finest ride possible, this means tapping into the kinetic energy at the pedal. Taking into account the flywheel weight, pulley diameters, belt length, and belt tension, we have developed the perfect formula to assure you get the smoothest stroke possible.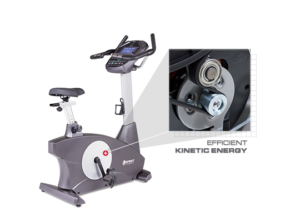 Vote of Confidence
Specialty Fitness retailers voted in an independent survey and awarded Spirit Fitness as the Best Selling Fitness Bikes. It is a vote of confidence that these professionals chose the Spirit Fitness bike over all other brands. You can be assured your investment will be around for years to come.