Product Description
This model is very appealing to someone that usually likes to create their own workout as they progress through the Manual program. This unit features electromagnetic resistance, a post workout summary of the accumulated data, and more.
2 INCH Q-FACTOR
All Spirit ellipticals come with a two inch Q-Factor. The Q-Factor is the distance between the inside of the pedals. By minimizing the space, your body will be in a more ergonomically correct position as you workout. This positioning also makes the motion closer to that of walking/running.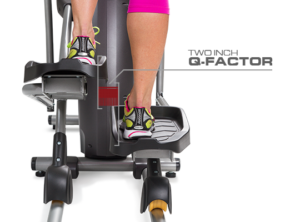 EFFICIENT KINETIC ENERGY
You'll benefit from the ultra-smooth, extra-quiet and all-natural motion of our kinetically-optimized machines. You'll experience none of the noisiness or jarring stops and starts you often find with other models – only the extreme comfort that comes from the perfect elliptical motion.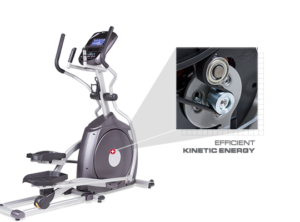 ULTRA COMFORT DESIGN
Spirit ellipticals provide most comfortable position for your gait pattern; multi-position handlebars and handlebars with remote resistance and incline adjustment controls; padded pedals for optimal comfort; and an electronic incline ramp for maximum workout variety at the touch of a button
.